The original wireless hi-res multi-room platform that lets you manage all your music and stream it to any BluOS Enabled player using a phone, tablet, or computer.

A premium multi-room audio technology that lets you manage all your music and stream it to any BluOS® Enabled Player using a phone, tablet, or computer.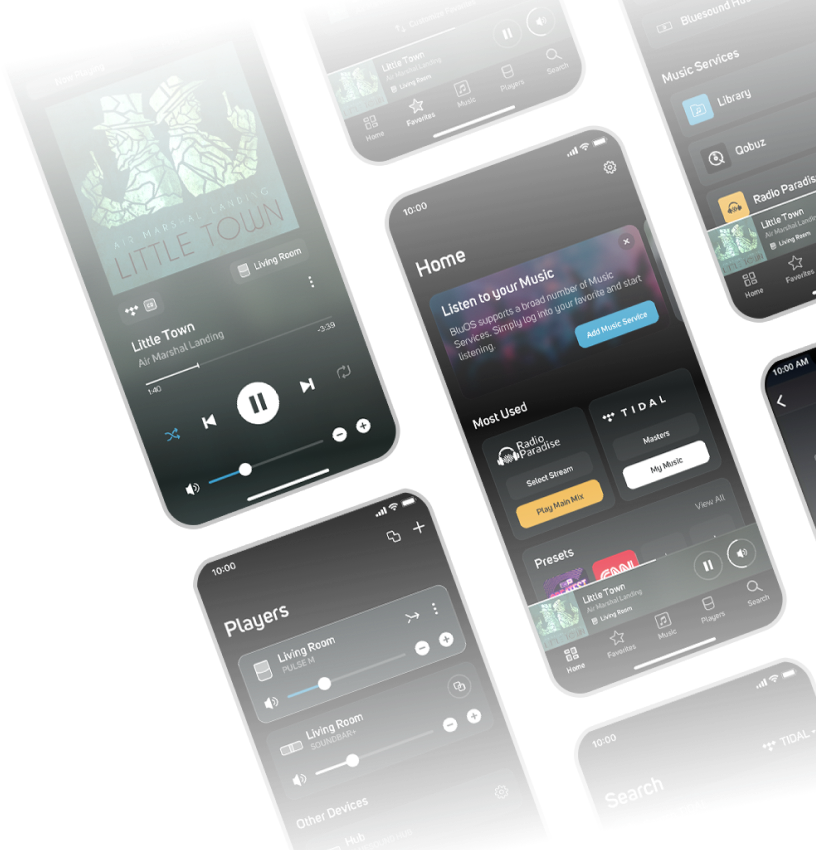 BluOS is a wireless ecosystem that uses home network to connect one or more BluOS Enabled player and play your music in perfect sync or different music simultaneously anywhere in the house. Using advanced technologies, BluOS can wirelessly transmit lossless music up to 24-bit/192kHz at lightning-fast speeds with no lag and zero loss in sound quality.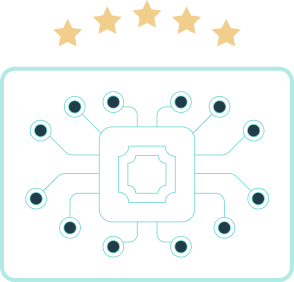 Best in Class Hardware
Leading-edge componentry combines audiophile-grade performance and seamless control to drive the multi-room experience.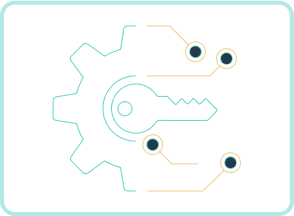 Turnkey Solution
Combining source, remote control access, and streaming on one simple platform, BluOS meets a wide range of residential and commercial audio needs.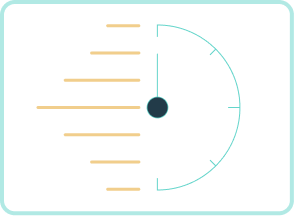 Time to Market
BluOS can be added to high-performance audio components at the factory level for a seamless development process from conception to market.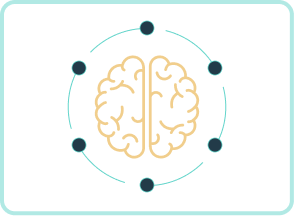 Experience
Stream up to 64 zones of hi-res audio up to 24 bit, 192kHz over a stable, network-connected system that eliminates unwanted interference and dropouts.
The NBM-3i is a hardware module that carries everything needed to add BluOS to a device. Containing audiophile-grade componentry, hi-res multi-room streaming is easily achievable for premium audio brands seeking to license BluOS for their own products.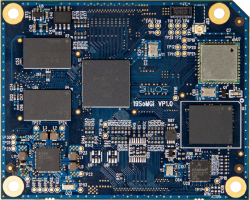 End users experience BluOS through the BluOS Controller, an app available to iOS, Android, Kindle, and desktop devices. Through it, users can access a plethora of music sources and control how and where they listen.
With all BluOS Enabled Players, you can instantly discover and enjoy millions of songs from your existing music services, tune in to your favorite internet radio stations and podcasts from around the world, or access and listen to the music collections stored on your smartphone, tablet, or laptop on any and every Player in your home. Simply tap/click the music you want to hear in the BluOS Controller app anywhere in the home and let any BluOS Enabled Player be the heart of your listening experience.

We work with select premium audio brands to deliver modern ways of music listening to their end customers. These partners work closely with our development team to ensure easy integration and quick time-to-market through an OEM licensing model.