Our partner program allows brands to deliver the most user-friendly and comprehensive music-sharing experience, with integrated music streaming services, hi-res multi-room audio, and app control all in one place. Our pre-built OEM NBM-3i, lets our partners add BluOS into high-performance audio components at the factory level.

BluOS Enabled systems let you easily browse & access local music collections and streaming services, and integrate wireless hi-res music into any room in your home, right out of the box and without any additional BluOS wiring or equipment. Using your home network, BluOS Enabled systems can be synced with other BluOS devices to create the ultimate whole-home hi-fi system.
All BluOS Ready devices have a modular design, which allows you to add a BluOS card with a USB input and connect an upgrade kit and unlock your system for wireless hi-res music streaming. Connect with other rooms in your home, whether it's a single enabled speaker in one room or a multi-room system in two rooms, to create an immersive whole-home listening experience.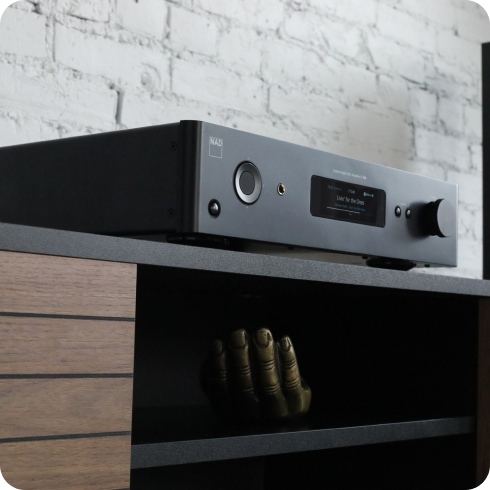 NAD Electronics marries innovation, performance, and value in their globally recognized suite of streamers, amplifiers, turntables, A/V receivers, home theater components, and custom install product line. For 50 years, NAD has redefined the HiFi industry with future-proof components that stand the test of time.
Canadian-based loudspeaker brand PSB Speakers was founded in 1972 by Paul Barton, who continues to cement his legacy as an expert in designing and building high-fidelity speakers that marry exceptional "true-to-nature" sound with great value.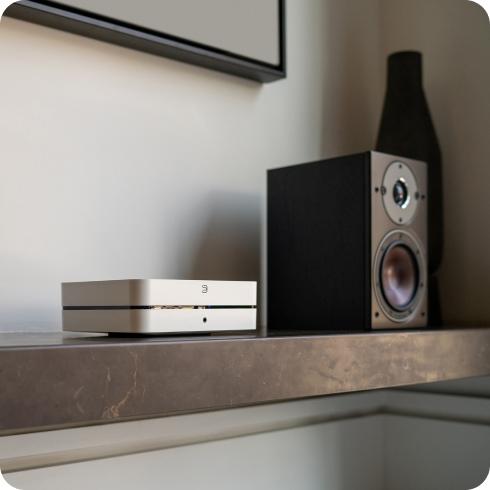 Bluesound's sole mission is to create innovative wireless audio products and technologies that allow for the most true-to-live performance music reproduction possible, utilizing the most advanced, state-of-the-art digital technology.
Driven by a passion for music and the perfect reproduction of sound, Dali crafts some of the world's finest loudspeakers while developing innovative technologies to bring more realism to the home entertainment experience.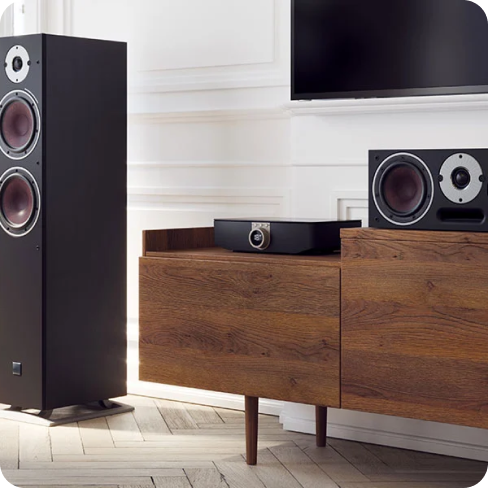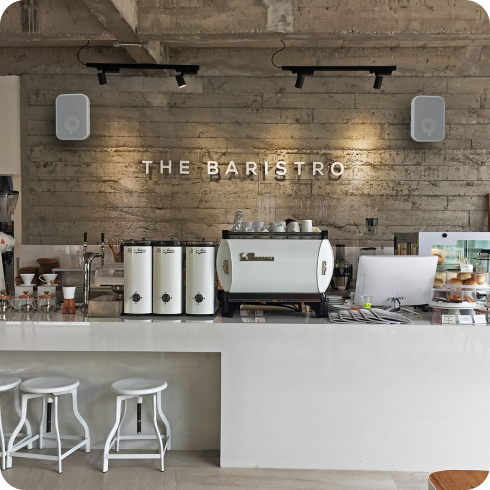 Bluesound Professional is a seamless audio control and distribution ecosystem for commercial spaces. Their mission is to enable business owners, architects, system designers, and professional installers to fill their spaces with music.
Monitor Audio is a British specialist in HiFi loudspeaker design with over 50 years of experience in delivering award-winning sound to stereo and surround sound systems. They also offer a suite of sonically matched architectural speakers to bring high-quality sound around the home and outside with discreet installations.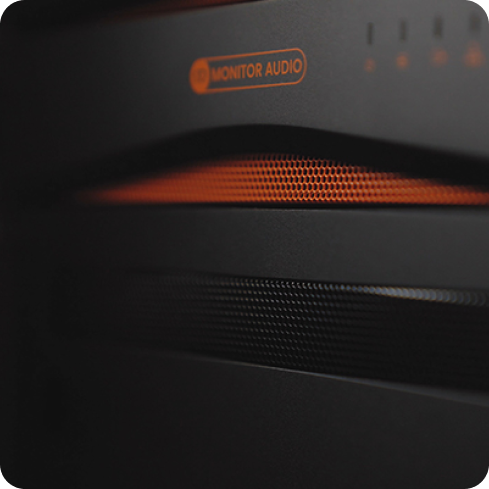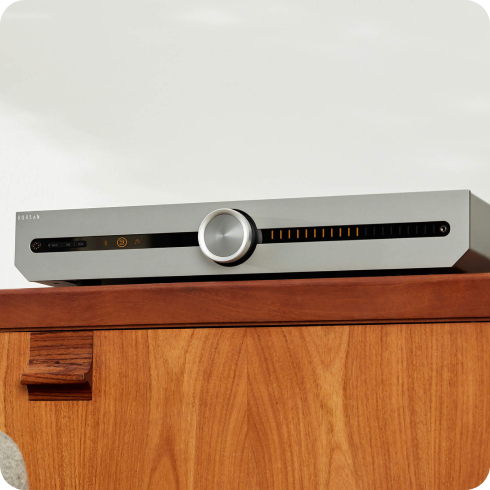 Roksan is a British designer & manufacturer of HiFi equipment, offering a unique line of products ranging from the highest level of vinyl replay to amplification, loudspeakers, and streaming source products. All equipment is still designed and manufactured in the company's London-based headquarters and factory.
Cyrus Audio is an internationally acclaimed, high-end audio brand based in Cambridgeshire, England. Since launching the original Cyrus One amplifier in 1984, Cyrus Audio quickly established themselves as a company providing outstanding quality for the most discerning of music-lovers and have been designing and manufacturing award winning audio products ever since.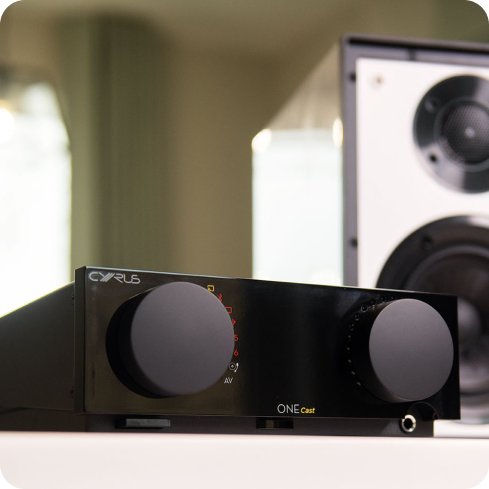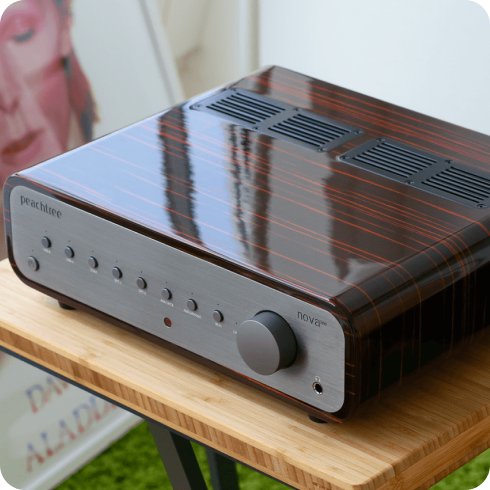 Every Peachtree Audio amplifier is born from this simple design philosophy: Make it sound great. Make it simple. Make it beautiful. Peachtree's series of nova integrated amplifiers provide a special listening experience, regardless of the input source or listening method. 
Our experts and professionals work closely with our partner brands to seamlessly integrate our class-leading, premium multi-room streaming solution into a wide range of acclaimed audio products, tailoring to the unique customization needs required. Learn More about becoming a partner by clicking below.